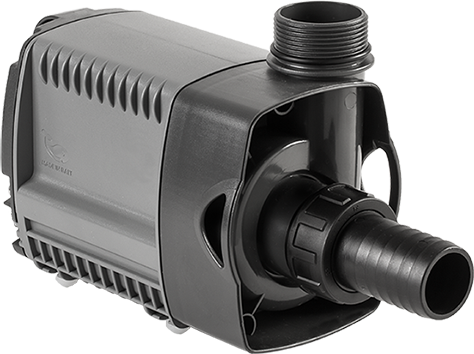 Sicce Syncra HF 12.0
Syncra HF
SYNCRA HIGH FLOW pumps have all the great characteristics of the SYNCRA line while incorporating unique cutting-edge technology. This technology, combined with new electronic engineering of the motor, ensures optimal performance and maintains low energy consumption for maximum efficiency. The permanent magnet synchronous motor guarantees great energy efficiency and reliability in submerged or in-line applications.
Syncra 12 3200gph, 1-1/2" inlet, 1-1/2" outlet, 17.5' max head, 7.40psi
Dimensions: 11.5" X 6.7"
Key Features
SYNCRA HF
12.0 
WET & DRY Application

Hose adapters included
Prefilter
Internal recirculation system ensures any debris is ejected from the pump.
Auto shut off in case of blocked rotor.
Ceramic shaft