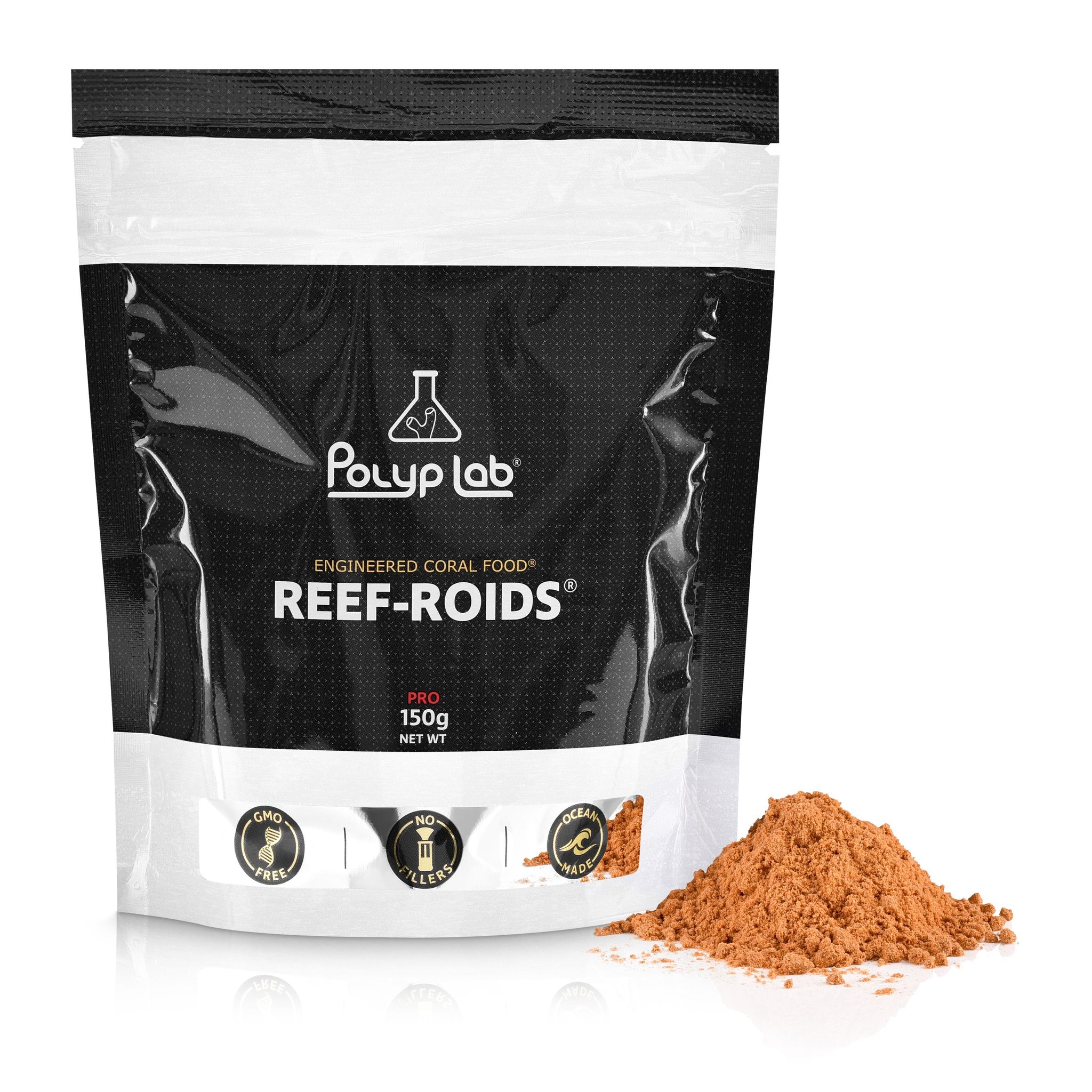 Polyplab Reef Roids Pro
Reef Roids by Polyp Labs is a food designed for filter feeding and spot 
feeding corals in your aquarium. With a small particle size of 150-200 microns its pefect for feeing any kind of coral even smaller polyp corals. 
Reef-Roids was originally designed for Goniopora it has been used by aquarium hobbyist now for any corals because of its high quality ingredients. If your looking to improve coral growth, color, or polyp extension Reef Roids is a great choice.
Ingredients: Unlike many other "coral foods" on the market, Reef-roids is NOT made with processed fish meals or other ingredients that can rapidly degrade water quality. Reef-roids is a mixture of naturally occurring marine planktons including a specific species of zooplankton that is unique to our product. 
Professional Size:150g. - Feeds 300G aquarium for 3 months (2X per week)
Guaranteed Analysis
Crude Protein 60%
Crude Fat 20%
Crude Fiber 8%
Moisture 6%
Ash 6%