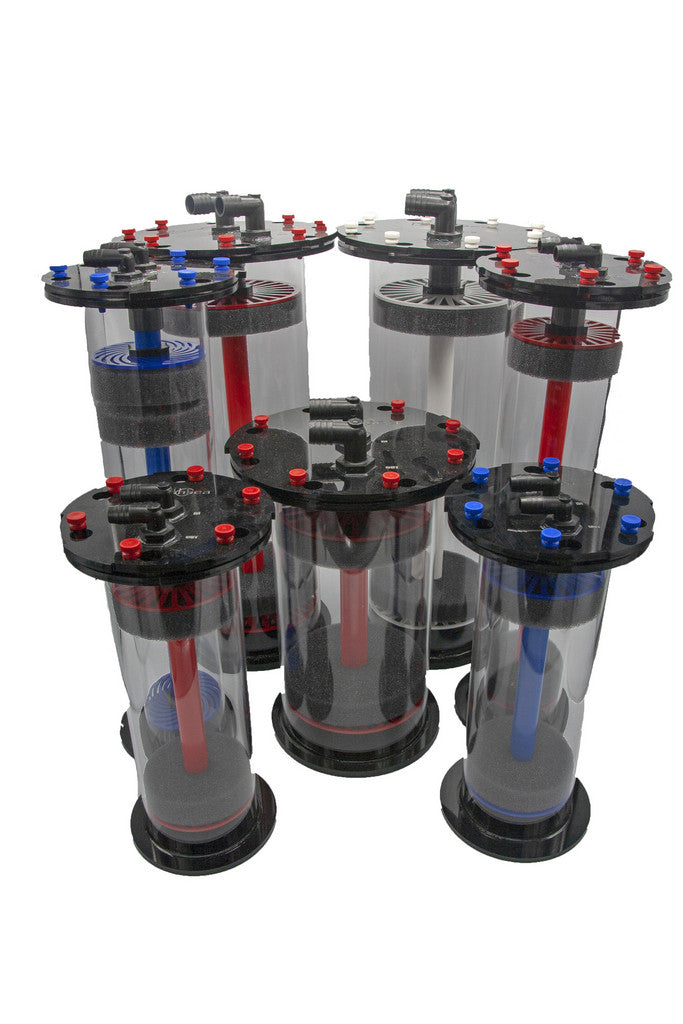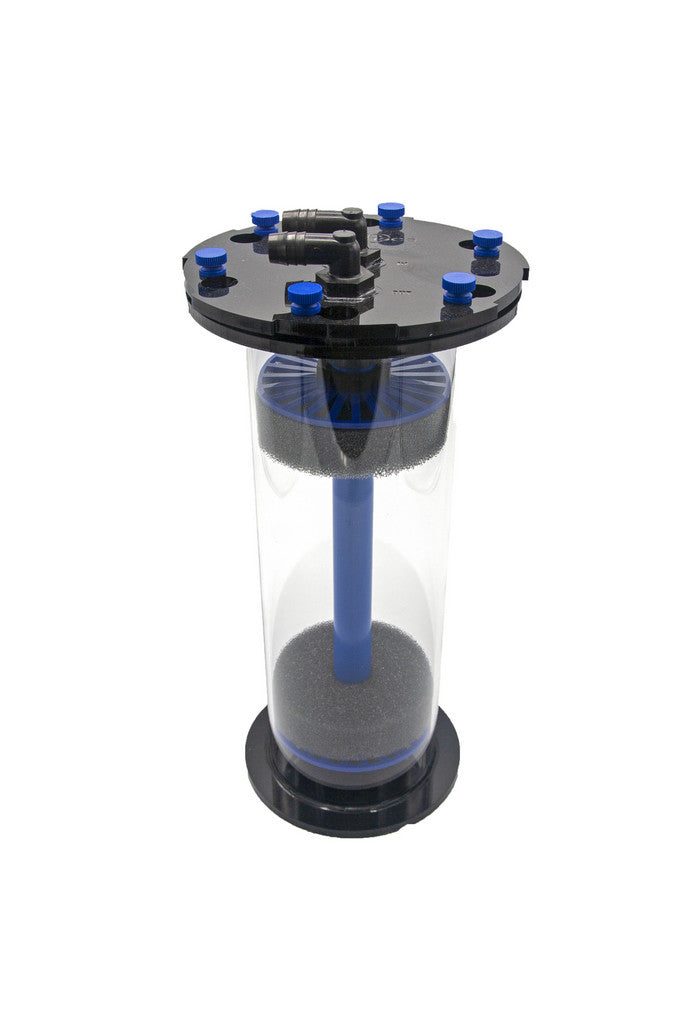 Bashsea Media Chamber
The Bashsea Media Chamber provides the largest media capacity in the industry. Extra large design allows for high media volumes, while producing even flow to maximize water-media contact time.
For use with all media types
Full access reaction chamber
Water distribution plate eliminates channeling of media
Precision Water Jet cut sponges 
Precision CNC Key Hole Flanges
True O-Ring Seals
Designed and hand built in the U.S.A. using 100% American Made Acrylic Construction
½" hose barb connections
Available sizes - 4-12", 4-18", 6-12", 6-18"
*The Bashsea Media Chamber does not come with a pump.

Bashsea Media Chamber 4-12:
13″ Total Reactor Height
11-1/2″ Main Chamber Height, 4″ Diameter
For tanks up to 150 gal
The recommended flow rate for the submersible pump is 145 to 264 gph (550 to 1000 lph)
Hose barb: 1/2″

Bashsea Media Chamber 4-18:
19-1/4″ Total Reactor Height
17-1/2″ Main Chamber Height, 4″ Diameter
For tanks up to 225 gal
The recommended flow rate for the submersible pump is 145 to 290 gph (550 to 1100 lph)
Hose barb: 1/2″

Bashsea Media Chamber 6-12:
13″ Total Reactor Height
11-1/2″ Main Chamber Height, 6″ Diameter
For tanks up to 275 gal
The recommended flow rate for the submersible pump is 185 to 396 gph (700 to 1500 lph)
Hose barb: 3/4″

Bashsea Media Chamber 6-18:
19-1/4″ Total Reactor Height
17-1/2″ Main Chamber Height, 6″ Diameter
For tanks up to 400+ gal
The recommended flow rate for the submersible pump is 198 to 528 gph (750 to 2000 lph)
Hose barb: 3/4″