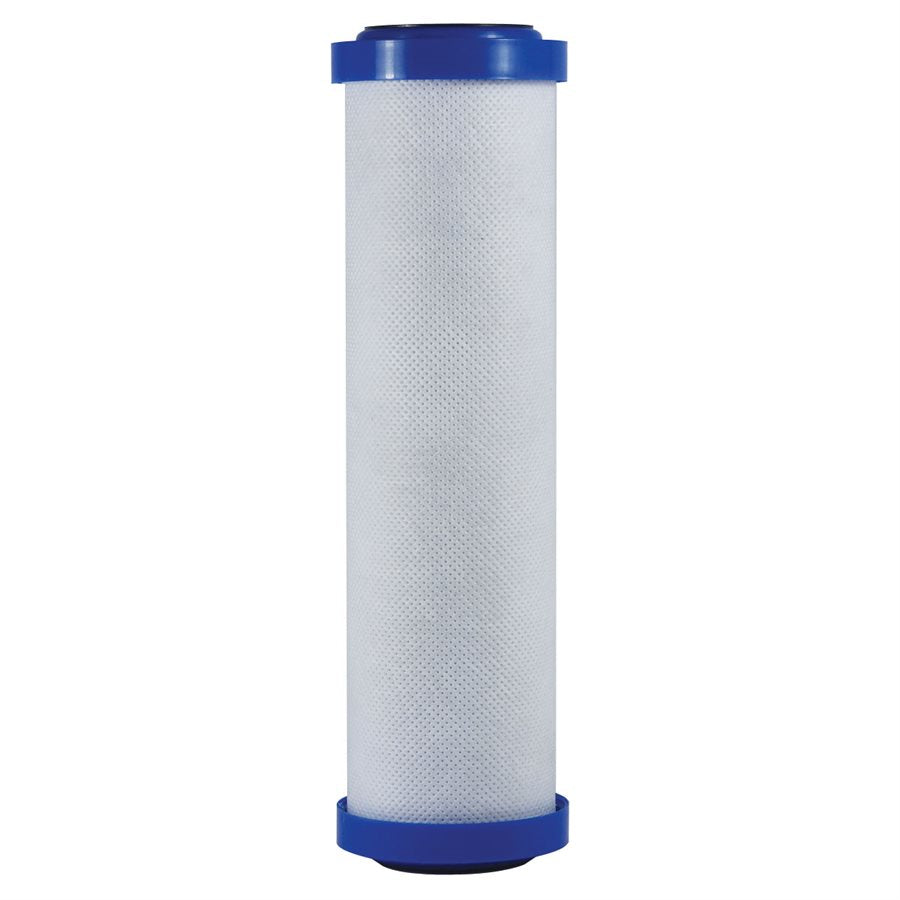 MATRIKX(R) CTO PLUS - 2.5" X 9.75" 1 Micron Carbon Block for RO Units
Product Code: 01-250-10-MATRIKX
High chlorine removal and high VOC reduction capacity. Now with enhanced chloramine reduction. See data sheet for updated performance information.
MATRIKX® has earned a reputation for innovation. Our latest breakthrough is high performance catalytic carbon technology. We are proud to announce the addition of chloramine reduction claims across our standard range of New and Improved MATRIKX® carbon blocks.
Made from 100% coconut shell activated carbon, a renewable and eco-friendly material, the standard MATRIKX® line has been Certified for Sustainability by WQA. MATRIKX® products not only deliver industry leading performance and value, they are also manufactured using sustainable materials and a process that is kind to the environment.
Chlorine and Chloramine reduction*
VOC reduction*
1 micron nominal filtration reduces sand, rust and sediment
Excellent chemical contaminant reduction*
High dirt holding capacity
High Adsorptive Capacity and Efficiency
NSF and WQA certified for Material Safety
California Prop. 65 compliant