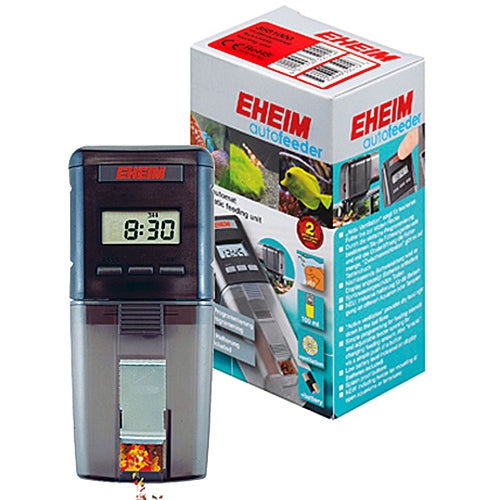 Eheim Everyday Fish Feeder
Every Day Fish Feeder
Great for everyday use whether you're home or away! Reliably dispenses accurate portions to prevent over or underfeeding of fish. Fits on most aquariums!
Easy to set-up
Easy digital programming for up to a maximum of 8 feedings per day
Splash-proof buttons
Ideal for most types of food, for fresh water and marine fish.
Transparent drum
Manual release button allows for feeding outside pre-programmed times
Battery operated, includes 2 AA batteries
2-stage low battery level indicator
Feeding drum volume: 100ml/3.3fl oz for up to 6 weeks of feedings
Adjustable slider allows you to set a desired portion
Patented integrated fan and ventilation system keeps the food dry