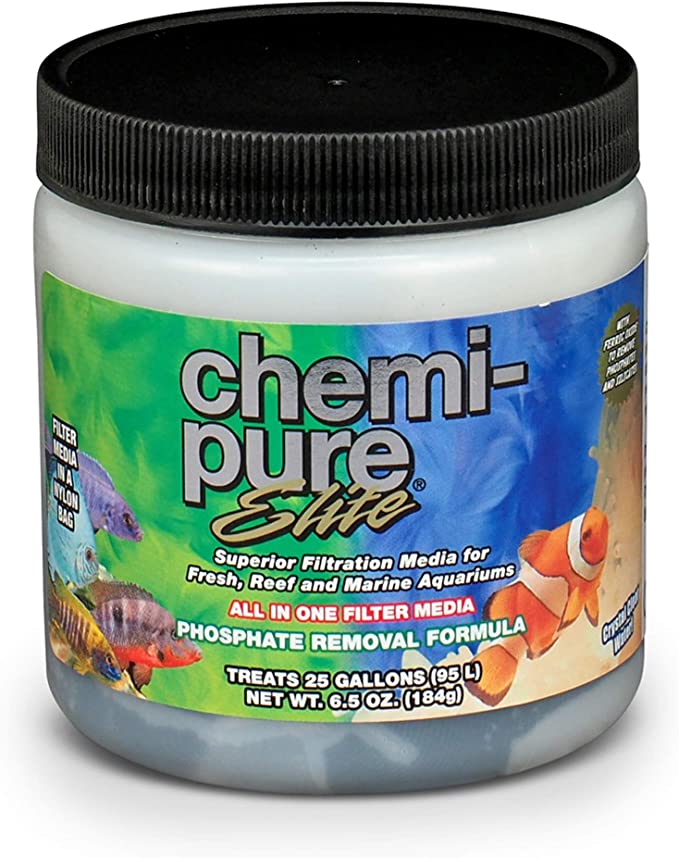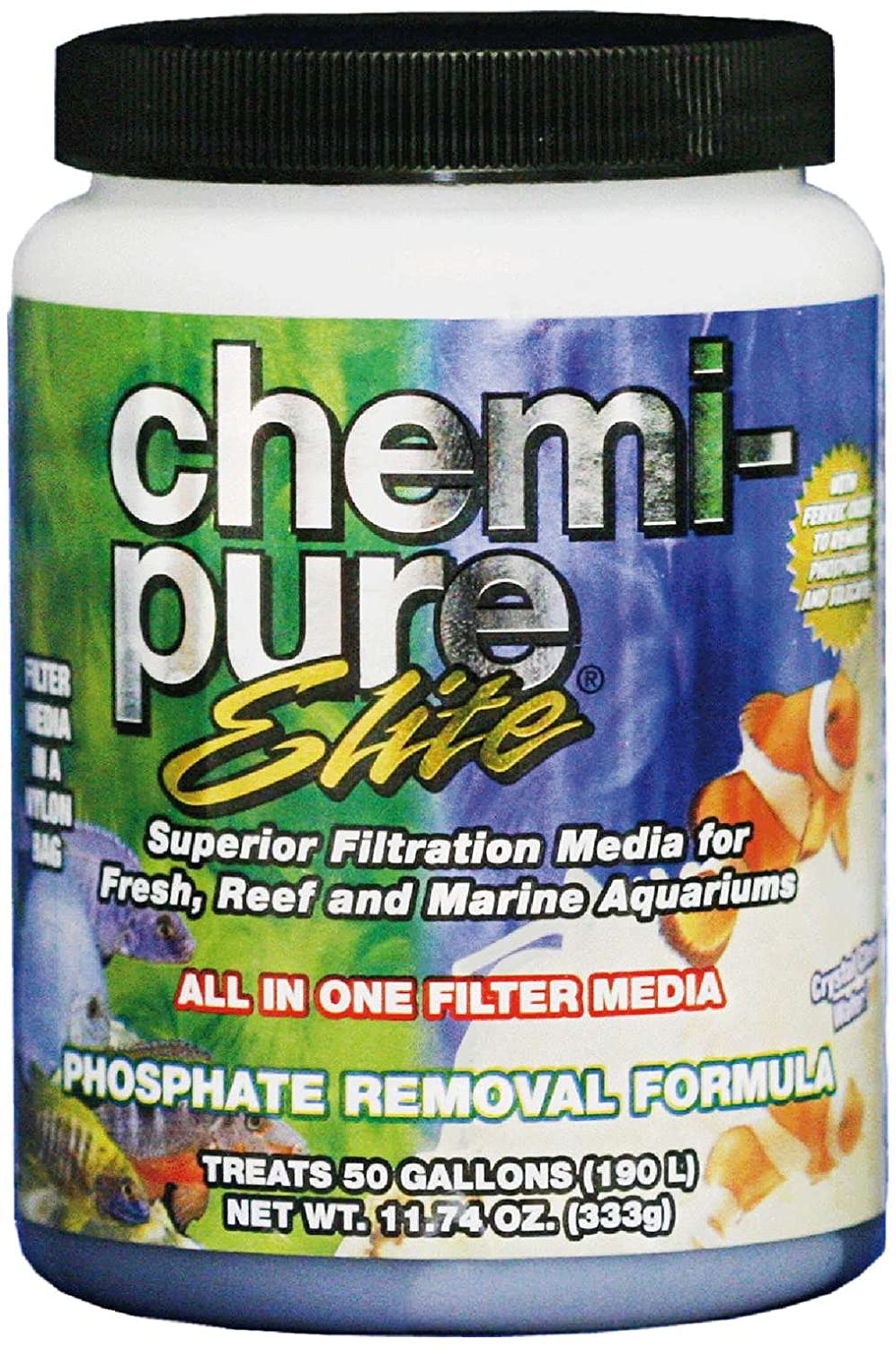 Boyd Chemi Pure Elite
Chemi-Pure Elite filter media blend targets phosphates and silicates as well as other dissolved organics to assist in the control of nuisance algae.
By combining GFO (granular Ferric Oxide) with Boyd's premium pelletized carbon and placing these inside of a fine-mesh nylon media bag, Chemi-Pure Elite delivers a convenient and effective way to polish your water of odors and toxins while rapidly removing phosphates and silicates that can lead to excess algae growth. Along with proper feeding and a regular water change schedule, Chemi-Pure Elite can greatly simplify maintenance, contribute to system stability, and improve the overall appearance of your aquarium.
Features
Now featuring QuickWash Carbon, a pelletized activated carbon that has 30% more surface area than their original carbon
Carbon structure is harder and cleaner, reducing the potential of HLLE developing in your fish due to fine carbon dust particles
Keeps aquariums crystal clear
Filters out phosphates (PO4) and silicates (SIO2)
Reduces nuisance algae
Removes dissolved organics
Filters out coppers, metals, odors and phenol
Two Sizes Available:
6.5 oz (Treats up to 25 gallons)
11.74 oz (Treats up to 50 gallons
Directions: Keep Chemi-pure Elite sealed wet in container until ready for use. Rinse bag under running water for 5 to 10 seconds. Place bags into a high flow area of your sump, reactor, canister filter, or HOB filter. For best results, water should flow gently through the filter bag and media. Chemi-pure Elite should be replaced approximately every 2-4 months depending on bio-load. If more than one Chemi-pure Elite filter bag is used, change one at a time every week until all bags have been replaced.