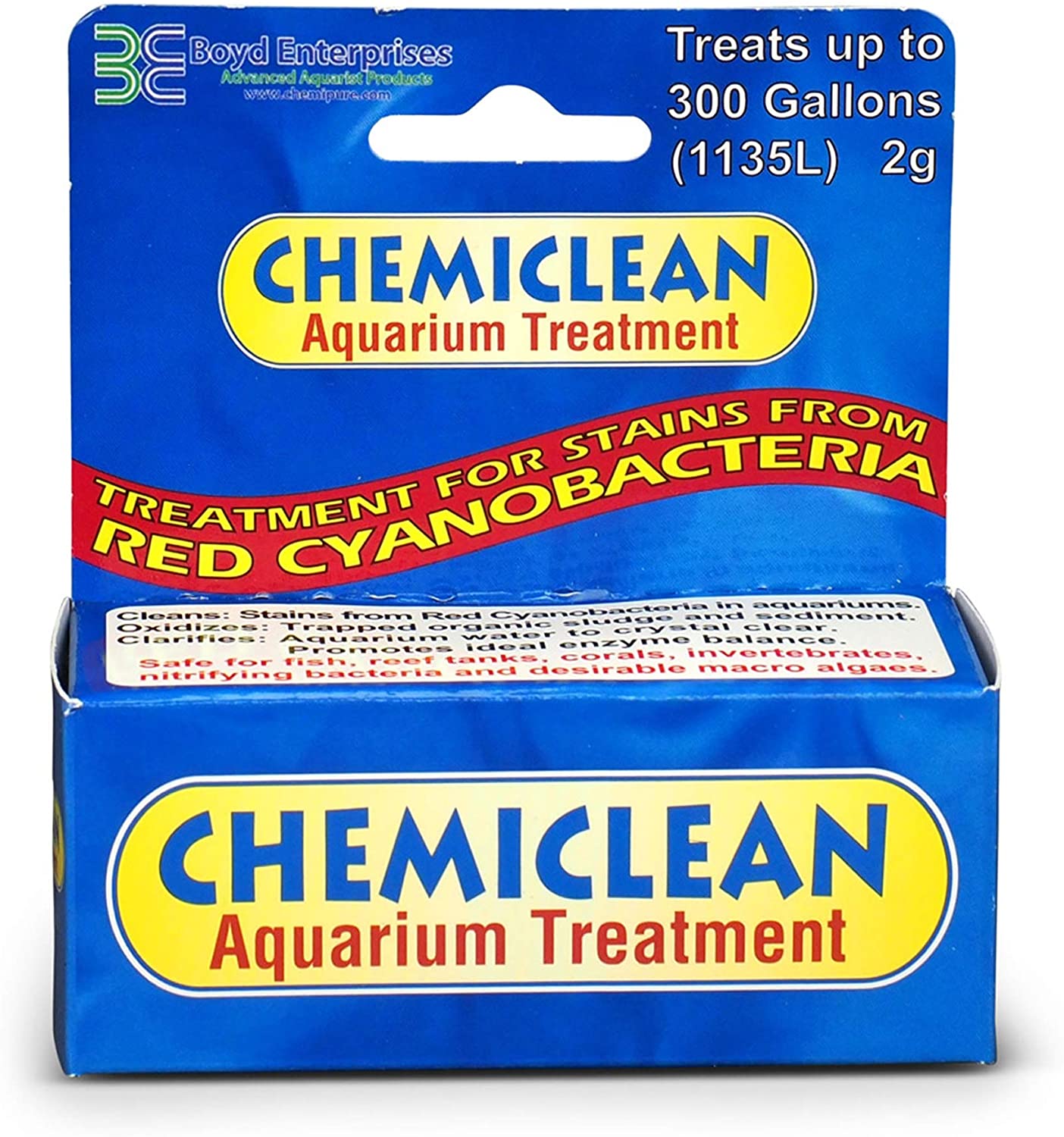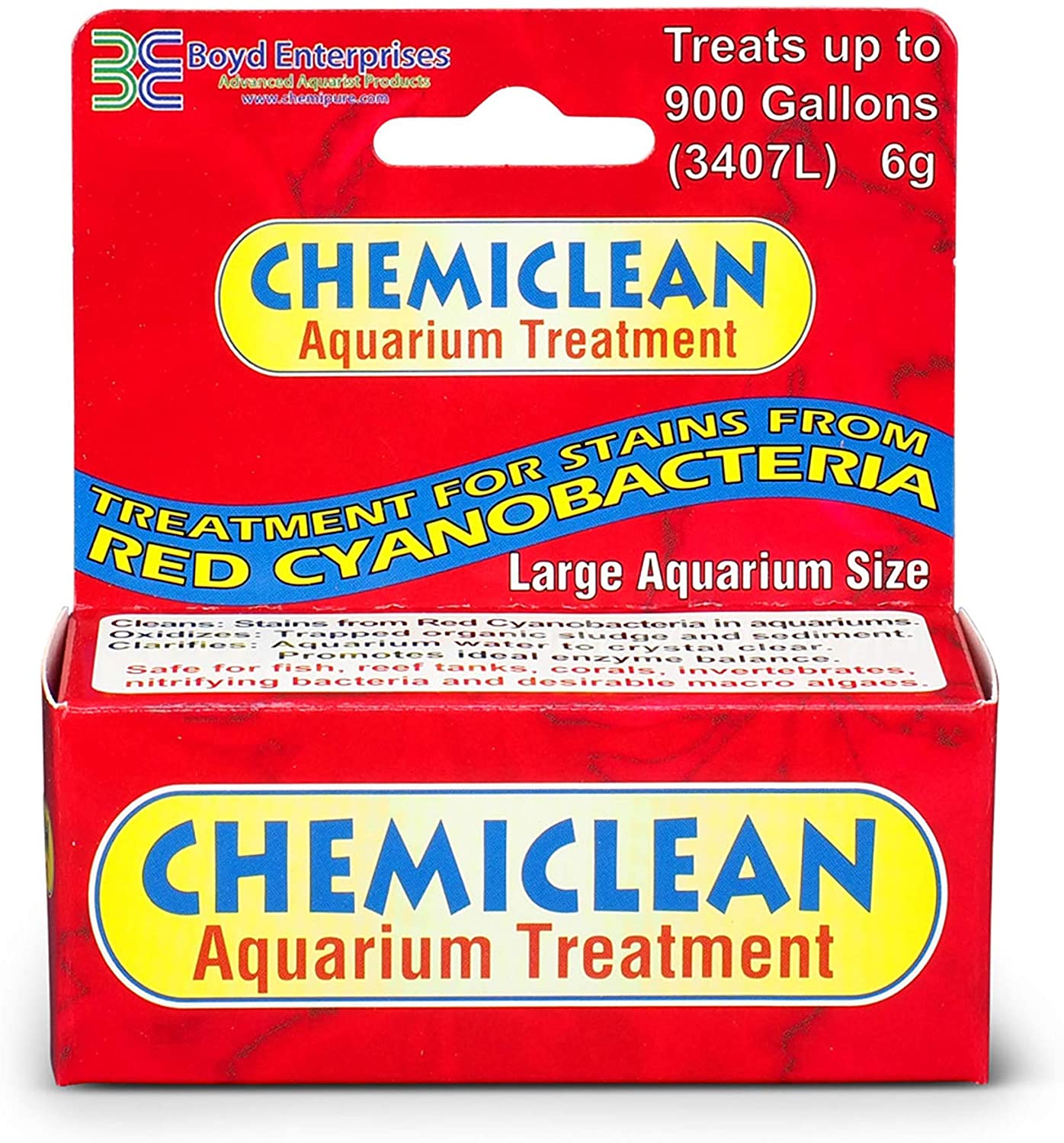 Boyd Chemi Clean
Chemi Clean will effectively remove many different stains that can be formed by cyanobacteria (red slime). It is common to encounter a red slime or matting algae that can quickly smother your rocks and even corals which can lead unpleasing aesthetics but also can cause issues with low oxygen levels available for fish and corals. The quickest and safest way to remove red slime from a fresh or saltwater aquarium is with Chemi Clean.  
Two Sizes Available:
2 gram Dry Powder (treats up to 300 gallons)
6 gram Dry Powder (treats up to 900 gallons)
Chemi Clean is by far our most favorite product for combating red slime stains in saltwater aquariums. The extremely safe formula will not harm the livestock in the tank, while effectively eliminating any red slime. Its fast acting formula will finish the job within 48 hours, by oxidizing trapped organic sludge and promoting an ideal enzyme balance.
Available in dry powder or liquid
Compatible with Fresh and Saltwater
Completely safe for all fish, invertebrates, and coral
Will not harm nitrifying bacteria
For the best results, turn off or remove any carbon filtration source, UV sterilizers, protein skimmers, and ozone before administering Chemi Clean to the aquarium. After treatment is complete perform a 20% water change, after that point any carbon filtration, UV, protein skimmers*, or ozone may be turned back on.
*It is very common for protein skimmers to over skim for a period of time after treatment is complete and is completely normal. We suggest monitoring the skimmer cup and removing any collected skimmate from the aquarium and not letting it drain back into your aquarium. If your skimmer is overflowing too fast, you can try restricting the air supply feeding the skimmer and that will decrease the amount of bubbles being formed or simply physically raising the skimmer body will allow for a faster drain and a dryer skimmate to be produced. Replace any removed water with freshly mixed saltwater.
Chemi Clean will remove and clean stains from red, black, blue-green, and methane producing cyanobacteria in marine aquariums.
Note: When using Chemi Clean it is very important to monitor oxygen and pH levels within the aquarium. We suggest pointing a powerhead or air stone at the surface of the aquarium to maximize gas exchange. Failure to do so can cause low oxygen levels in the aquarium.