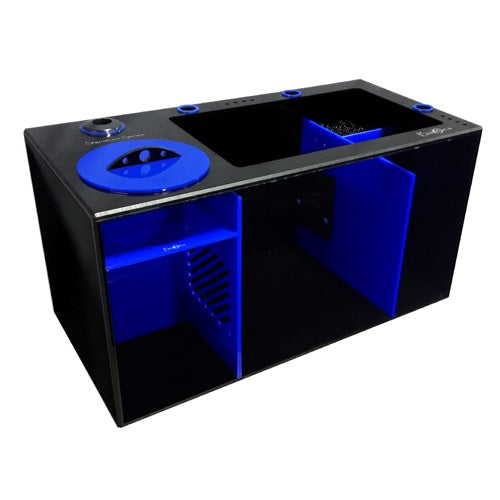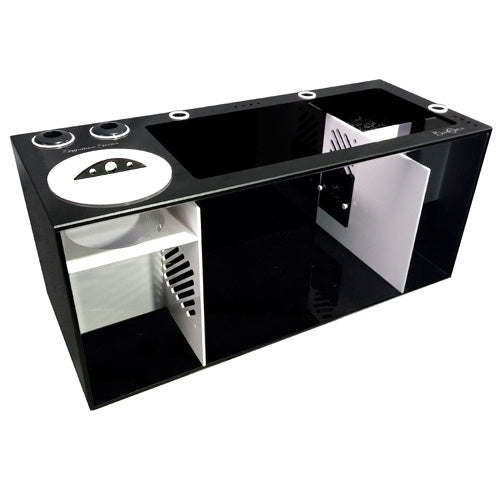 Bashsea Signature Series Sumps

Please note
: Color pictured may be different, please make sure to check item title for color ordering.
COLOR OPTIONS:


Welcome to First Class! 
You don't want to miss out on these excellent craftsmanship.  Adorned in it's Black & White, this Tuxedo Series will have you leaving your cabinet doors open to show it off.  Bashsea spares no expense and cuts no corners when it comes to their series of sumps. 
All Bashsea sumps are CNC and laser machined using a 2-step proprietorial welding process right here in the USA. Utilizing a combination of 1/4" and 3/8", 100% ultra grade, all American cast acrylic, these sumps are built to last and
 will make you want to remove the cabinet doors to show how jaw-dropping your system looks now. 
The trim around the top of the sump has trimmed cutouts all around to help organize all those cords from equipment, as well as holes for dosing tubes.  No more over tightening those screws down on your probes either.  The Bashsea Signature Series Cube, 30, 36, and 48" also come with a 4 probe holder with non-slip grommets.
All sumps Skimmer Sections are fully adjustable with a built-in slide and include matala baffling material before the pump area for added biological value, microbubble management and to keep algae and debris from getting into the pump area!
All three signature series standard sumps include Bashsea Nylon 200 micron socks, and include full lids over sock area for noise reduction, evaporation and salt creep control.  Socks are located in the front of the sump for easy maintenance and for full viewing control and operation overview
Signature Series Specs:
 
Model
Mano
SS-Cube
SS-30
SS-36
SS-48
SS-60
Size
14x14x15"
20x20x16"
30x15x16"
36x15x16"
47.5x15x16"
60x15x16"
Thickness
1/4"
3/8" Cast Body & Trim
Drains
1 -3/4" Drain
1 - 1" Drain
1 - 1.5" Drain
1 - 1.5" Drains
3 - 1.5" Drains
3 - 1.5" Drains
Socks
4" Sock
4" Sock
7" Socks
7" Sock
3 - 4" Socks
3 - 4" Socks
Skimmer Section
13.5x8.5"
12.5x19.5"
14.5x14.5"
20.25x14.15"
16x14.5"
21.5x14.25"
Refuge Section
8.5x4.5"
7x11.5"
na
na
14x14.5"
20x14.25"
Return Section
4.5x4"
7x6"
6x8.5"
6x8.5"
6x8.5"
7x8.5"
Cord Outlets
3
3
3
3
5
7
Dosing Outlets
2 x 3
2 x 4
2 x 4
2 x 4

3 x 4

4 x 4
Probe Holder with Non Slip Grommet
NA
4
4
4
4
4